Valuations and Auctions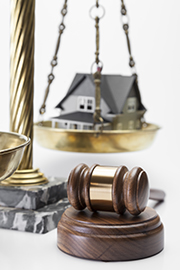 Properties need to be valued to meet a range of market requirements. With over 21 years experience our expertise covers residential, commercial, industrial and agricultural properties. Our experienced team provides valuations for residential complexes, large parcels of land, gas stations, factories, commercial buildings (offices/retail) and agricultural properties. We offer independent valuation surveying services to a wide range of private and public sector bodies, and individuals. We are listed on the panels of major banks and other financial institutions.
We do valuations for:
Mortgages
Company Balance Sheet Reporting
Investment Appraisals
Insurance Purposes
Rent Reviews
Conveyancing
Property Portfolios
Investors with diversified portfolios including real estate require valuations annually to determine growth and return on their investments. We provide valuation services to investors such as banks, pension funds and individual property investors. In conjunction with our Advisory Services unit we can provide advice on managing a property portfolio with any mixture of residential, commercial and special properties.
Commercial
Commercial properties include offices, retail spaces, hotels and recreational spaces. Our team will work with you to deliver the required valuation report/s based on purpose and within a specific timeframe. We take pride in our service and work at developing a good relationship with our clients whether you are the owner of one building or have a large property portfolio. We value you and your business.
Residential
Investing in residential property, for many people, is the single largest investment that they will ever make. Whether it is a detached, semi-detached residence, townhouse or apartment, its value is critical in determining one's assets. Valuations may be required for mortgage purposes, home improvement loans or other financial reasons. The team at LMPS will meet with you, discuss your needs and recommend the most suitable solution.
Auctions
An auctioneering service for real estate, fine collectables, art, motor vehicles and other chattels is a growing part of our service portfolio. Our experienced team has conducted numerous successful auctions ranging from residential, commercial or industrial real estate and also large motor vehicle auctions consisting of over seven hundred units. Our auction room is located at our New Kingston Conference Centre in the New Kingston Business Centre in New Kingston. Some of our major clients include commercial banks, building societies, pension funds and mortgage banks.